Industry Leader Guest Post!
WPBacked.com features industry leaders providing valuable information in their realm of expertise for the nonprofit community.
One of the biggest mistakes I see my clients make when choosing a software/platform to run their fundraising event is that they start their search before they've started planning their event. With a seemingly infinite selection of options, it's easy to be charmed by a software solution that "does it all." I always encourage my clients to consider the problem(s) they are working toward solving and then find a solution that addresses the problems, instead of searching for the solution first.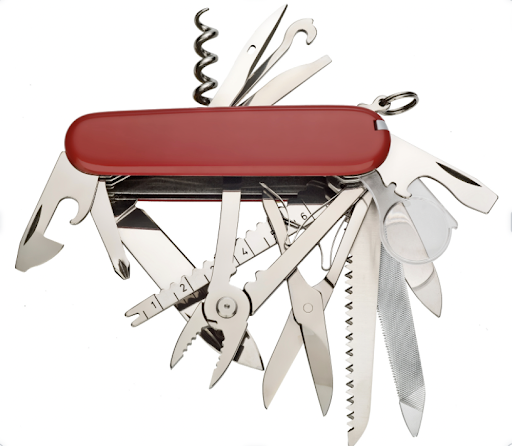 Know Your Problems Before Seeking Solutions
Not all fundraising events are identical, which means the tools and solutions for all fundraising events are different. While there are many software solutions that offer everything you could possibly need for your event, oftentimes you'll end up paying for features you don't really need. Even if the features are "included" in the software, usually these platforms charge a premium.
The majority of fundraising event software is designed by software developers–not by professional fundraisers. As a result, many of the bells and whistles you see in those slick demos are meant to impress, but may be completely unnecessary. Just like models of a car, you might be just fine getting something that just gets the job done, with few extras. If you walk into the dealership and don't know what you are looking for, you can expect the salesman to show you all the perks. Same goes for software salesmen.
Who Loves Learning New Software?
If you are like most nonprofits, you are working with a lean-but-mean team, all of whom wear multiple hats. This means ALL resource expenditures must be considered–not just money, but also time, energy and expertise. So when you see an exciting new piece of software, ask yourself who on your team is ready to tackle the learning curve that comes with it. If the software is something you'll integrate into your year-round fundraising efforts, then the time/energy investment might be worth it. 
Beware of Multi-Year "Discounts" Masquerading as Contracts
I typically feel that "multi-year discounts" or "multi-year contracts" are red flags for just about any service I purchase and this includes fundraising software platforms. My feeling is that the value of the software should speak for itself, without the company needing to "lock" clients into working with the software year over year. As we've seen, changing platforms or learning a new platform isn't ideal, so if the platform does its job well, that should be enough to encourage a client to come back for another year. Additionally, knowing that many of my clients of slim margins, I'd prefer to see a low sticker-price up front, as opposed to paying more for a multiple-year commitment before knowing if the solution suits your needs.
Want to connect with Emily Quinn?
You can visit her website at auctionemily.com to setup a free consultation before planning your next event or fundraiser.